Bedankt voor jullie bezoek en aanwezigheid ! Dank aan alle helpers !
Video, 360 graden.
Onze jaarlijkse BBQ ! Zondag 27 Augustus 2023
Kom en sluit de zomer in stijl af op de jaarlijkse barbecue van ON7LR – inschrijven kan via info@on7lr.org !
Aperitief vanaf 12h30.
De Fortweg is bereikbaar in het weekend, de kasseiwerken werden gestart.
De inschrijvingen zijn ten einde, het maximum werd bereikt ! Weet, het zal warm zijn en zomeren, heel zeker.
Geniet van een ontspannen en gezellige namiddag, waarbij onze barbecuemeester zijn grilltalenten laat zien.
We nodigen we jullie uit om samen te komen en te genieten van heerlijk gegrild vlees, smakelijke bijgerechten en goed gezelschap. De barbecuemeester van dienst zal zijn expertise inzetten om ons te verwennen met sappige steaks, smakelijke hamburgers en een selectie van andere lekkernijen van de grill.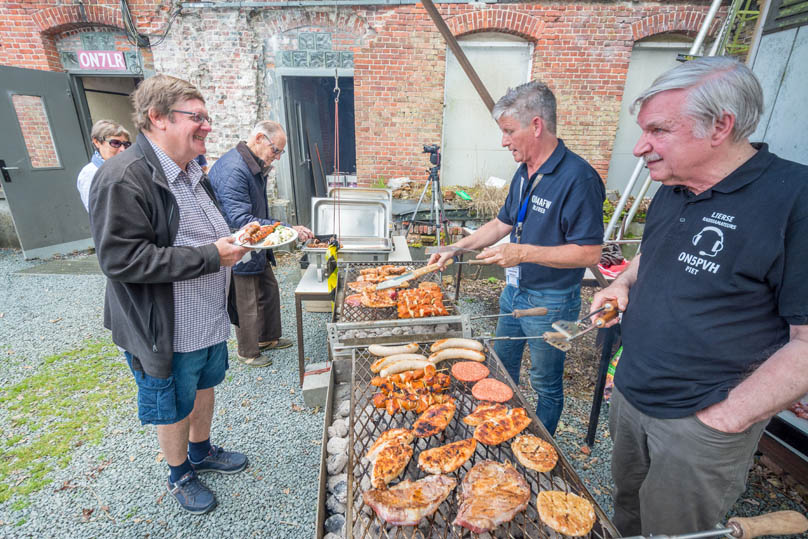 Het is een geweldige gelegenheid om bij te praten met mede-radioamateurs, ervaringen te delen en nieuwe vriendschappen te smeden. Of je nu een doorgewinterde radioamateur bent of net begint aan je zendavontuur, iedereen is welkom om samen te genieten van deze ontspannen avond.
Dus noteer dit in jullie agenda's en zorg ervoor dat je erbij bent. Vergezel ons op de jaarlijkse barbecue van ON7LR en sluit de zomer af met lekker eten en geweldige gesprekken.
We kijken ernaar uit om jullie allemaal te verwelkomen en er een onvergetelijke namiddag van te maken!