Het gebruik van GROUPS.io, onze eMail lijsten
Om de regelmatige e-mailberichten te ontvangen van de Lierse Radioamateurs, dien je jezelf in te schrijven voor één of meerdere groepen. Dit wordt ook wel een OPT-IN-mechanisme genoemd. Je kunt jezelf toevoegen aan of verwijderen uit de e-maillijst, wat in overeenstemming is met de GDPR-wetgeving. Er zijn twee belangrijke distributielijsten beschikbaar voor de radioamateurs:
Algemene Informatie : lierse-radioamateurs (at) groups.io
OT5A Contest gerelateerd : contest (at) groups.io
Als je jezelf wilt toevoegen aan een lijst, volg dan deze stappen, zodat we jouw deelname kunnen overwegen :
Stuur en blanco bericht aan lierse-radioamateurs+subscribe@groups.io ofwel, contest+subscribe@groups.io
Als je jezelf ooit wil verwijderen uit een lijst, volg dan deze stappen:
Stuur en blanco bericht aan lierse-radioamateurs+unsubscribe@groups.io ofwel, contest+unsubscribe@groups.io
Deze berichten voor aanvraag tot deelname komen bij ons team terecht, en worden snel ter overweging genomen.
Eens je lid bent van de groep, kan je met datzelfde email adres ook een bericht sturen. Het is jouw email adres wat dan ontvankelijk is om te mogen zenden.
U kan hierover meer informatie vinden bij de Groups IO Organisatie :
https://groups.io/helpcenter/membersmanual
Opmerking : Wij weten dat sommige providers de berichten van groups.io als spam betittelen, en daardoor het bericht uw inbox niet zal bereiken. Zelfs niet uw spam email folder.
Deze false positive deliveries zijn niet onze verantwoordelijkheid, en buiten onze controle. Wij kunnen slechts een alternatief email adres suggereren in dat geval, bijvoorbeeld een Google gmail account.
TIP, hou je inbox stil ..
Informatiemanagement is het beheren van de informatie die we dagelijks ontvangen, inclusief e-mails. Om overweldigd te worden door een overvolle inbox, kunnen mensen filters instellen om onbelangrijke e-mails te scheiden van belangrijke berichten. Het instellen van filters kan helpen om de inbox opgeruimd te houden en de focus te behouden op belangrijke e-mails. Het is ook mogelijk om prioriteit aan te geven aan bepaalde e-mails, bijvoorbeeld door deze te markeren als belangrijk of door een melding in te stellen voor e-mails van bepaalde afzenders. Door een combinatie van filters, prioriteitsmarkeringen en meldingen, kunnen mensen hun inbox opgeruimd houden zonder belangrijke e-mails te missen.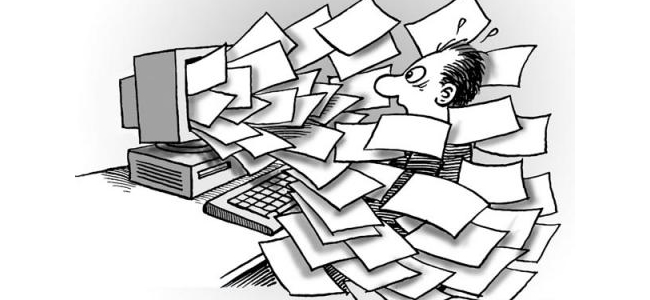 Let op, reply to ALL
Let op dat je geen overmatige reply to all doet voor de berichten die je binnnenkrijgt van groups.io. Uw bericht gaat immers naar de ganse groep.
Het is goed om af en toe een bericht te krijgen van de groep. Eens je lid uitmaakt kan je immers berichten sturen.
Let wel dat er geen onnodige overbodige communicatie is die geen bijdrage zou leveren aan het onderwerp.