Onze jaarlijkse kofferbak verkoop
Beste radioamateur, bezoekers,
We zijn steeds verheugd om jullie uit te nodigen voor de jaarlijkse kofferbakverkoop van ON7LR! Dit is een evenement waarbij we samen komen om onze passie voor radioamateurisme te vieren en de kans krijgen om tweedehands materialen te kopen of verkopen.
We transformeren onze clublocatie zich tot een bruisende marktplaats vol met interessante schatten voor radioamateur-liefhebbers. Bezoekers komen met hun auto's volgeladen met allerlei elektronische apparatuur, antennes, kabels en andere radio-gerelateerde spullen om te verkopen. Het is een geweldige gelegenheid om zeldzame vondsten te doen en je verzameling uit te breiden, of om je ongebruikte apparatuur een nieuw leven te geven door het aan anderen aan te bieden.
Maar dat is nog niet alles! ON7LR zorgt ervoor dat onze club zelf ook een breed scala aan elektronische componenten en radiomateriaal aanbiedt. Van weerstanden en condensatoren tot zendontvangers en meetapparatuur, we hebben een uitgebreid assortiment beschikbaar tegen aantrekkelijke prijzen. Het is de ideale gelegenheid om je werkbank aan te vullen, een nieuw project te starten of gewoon je kennis van radioamateurtechnologie te vergroten.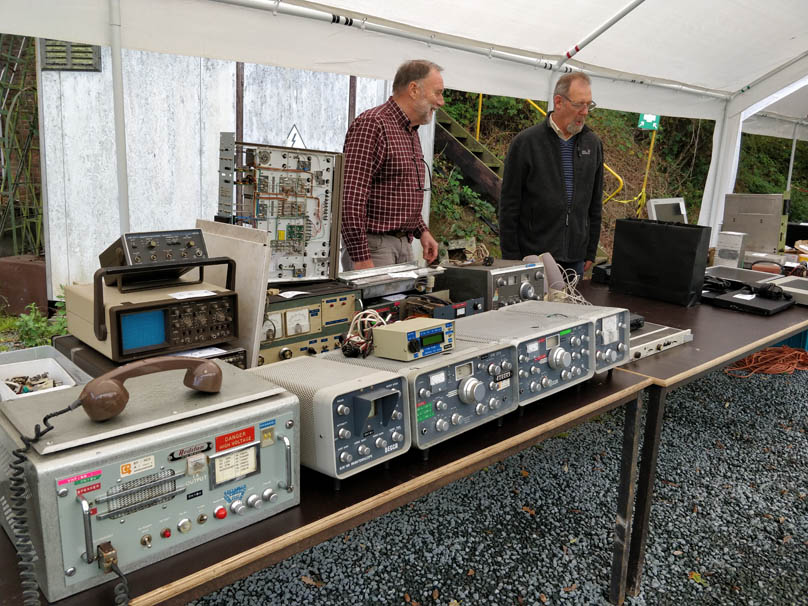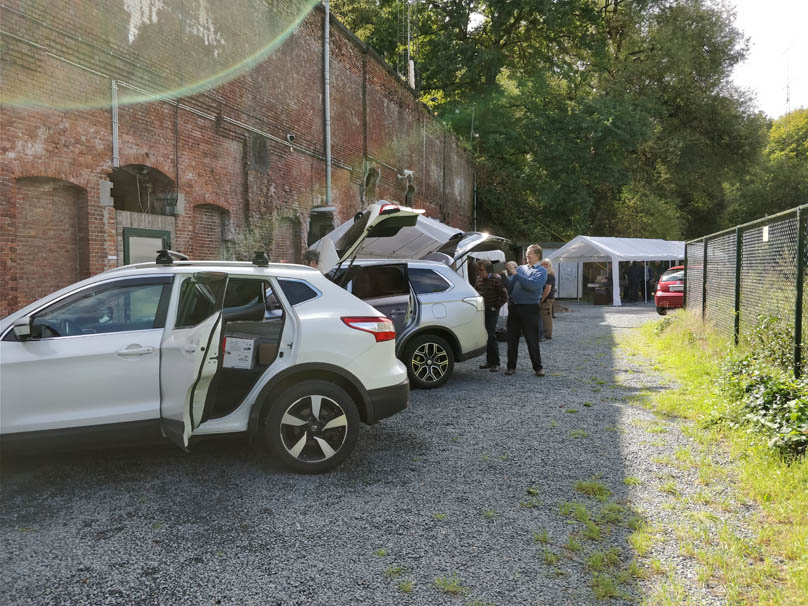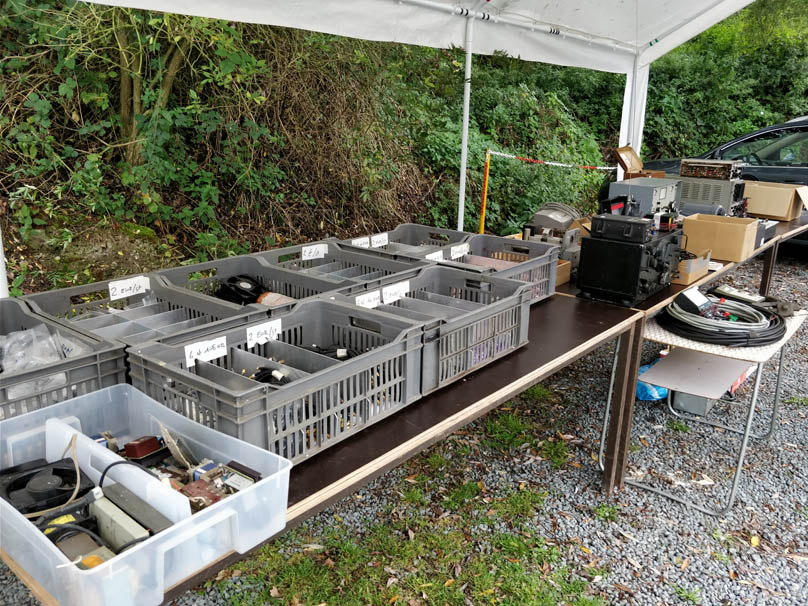 Naast de vele verkoopstands en de mogelijkheid om te onderhandelen over geweldige deals, biedt de kofferbakverkoop ook een geweldige gelegenheid om gelijkgestemde radioamateurs te ontmoeten. Je kunt ervaringen delen, kennis uitwisselen en nieuwe vriendschappen smeden. Het is een dag vol interactie en enthousiasme, waarbij we de passie voor onze hobby met elkaar delen.
Als bezoeker hoef je alleen maar je auto vol te laden met spullen die je wilt verkopen of een lijst te maken van de items die je graag zou willen kopen. Vergeet niet om voldoende kleingeld mee te nemen, want er is altijd wel iets dat je interesseert. De kofferbakverkoop is een geweldige gelegenheid om koopjes te vinden en te genieten van een gezellige sfeer vol radioamateur-enthousiasme.
We nodigen jullie van harte uit om deel te nemen aan de jaarlijkse kofferbakverkoop van ON7LR. Noteer dit in jullie agenda's (LiRa Planning-Agenda) en zorg ervoor dat je erbij bent. Of je nu op zoek bent naar specifieke onderdelen, je verzameling wilt uitbreiden of gewoon een leuke dag wilt hebben, dit evenement heeft voor ieder wat wils.
73
Het bestuur,